Saturday, May 9th, 2015
---
10:50 pm
- Cultureday in Iceland
We had so much fun down town today.  Lots of fun things to see and do.
Friday, September 7th, 2012
---
11:35 pm
- Facebook :)
Wednesday, October 31st, 2007
---
2:55 am
- Spain was third!"
Tuesday, August 14th, 2007
---
10:13 pm
Tuesday, July 25th, 2006
---
11:25 pm
- Reykjavik, Iceland

You can see my favorite place in Iceland. The blue lagoon.
Thursday, October 20th, 2005
---
6:49 pm
Post anonymously, say anything. How much you hate me, how much you love me, how much you can't stand me, how much more you want to spend time/talk with me. How pretty or ugly I am. What you like or hate about my journal. Any questions you want me to answer about myself. Whatever. Be brutally honest.
Tuesday, February 11th, 2003
---
3:21 pm
this journal is for the eyes of my friends only. If you want to see. Send me an email or comment here. Kisses. Björk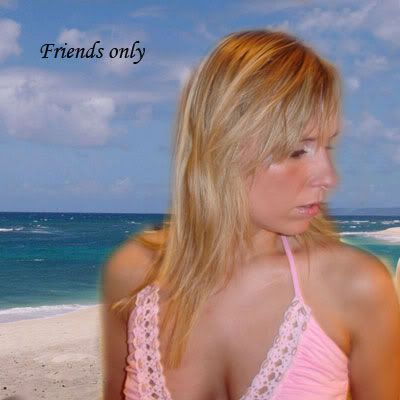 >



Me quieres leer? Soy Islandesa. Hablo inglés, español y islandés. Y me encanta lj y hacer nuevos amigos. Deja tu commentario aqui si te interesa entrar a mi mundo. Besos Björk
Thursday, April 18th, 2002
---
10:11 pm
- una llegenda de Sant Jordi: El drac i la princesa
Hi havia una vegada, en un petit poble, un rei, una reina i una princesa. A prop d´aquest poble vivia un drac dins una cova d´una muntanya. El drac era negre, gros i lleig. Cada dia el drac es menjava una persona del poble. Aixó era terrible! Totes les persones del poble estaven espantades. No hi havia ningú prou valent per matar el drac.
Un dia, el drac volia menjar-se la princesa. El drac va agafar la princesa i la va portar a dins la seva cova. El rei i la reina estaven molt tristos. Però, aquest mateix dia, va arribar al poble, un bon cavaller. Era un home valent i muntava un cavall blanc. era Sant Jordi. Quan sant Jordi va escoltar els plors del rei i de la reina, va dir: "JO mataré el drac!"
El bon cavaller Sant Jordi va anar amb el seu cavall blanc fins a la cova. Després va entrar a dins i amb la seva llança va matar el drac.
La sang del drac va caure al terra de la cova. Va néixer un roser de la sang del drac. Va sortir una rosa vermella d´aquell roser. Sant Jordi va regalar la rosa vermell en senyal del seu amor a la bella princesa.